FlyFighterJet.com in the Media
Flying possibilites for civilians in combat aircraft is something spectacular and rare – that's why media from all over the world often report about our offers – highlights include Travel Channel / Anthony Bourdain, Business Destinations and European Mass Media. Consequently, FlyFighterJet.com and its parent company, zurich-based MiGFlug & Adventure GmbH are regularly mentioned in global and local media. Here you can find a few examples of the broad coverage we receive about our L-39, MiG-29 and other offers for individuals and businesses. Please scroll down for a more comprehensive list of media where MiGFlug / FlyFighterJet.com was mentioned.
Handelszeitung / 29. März 2012
Handelszeitung, a leading Swiss newspaper on economy, interviewed our CEO Philipp Schär. Read the interview here (in German):
Business Destinations August/September 2009
Business Destinations is a leading UK-based magazine aiming at business travellers. The magazine is available to subscribers, in hotels and on Virgin Atlantic transatlantic flights between the US and the UK.

please click the thumbnail or view the full PDF here.
Ben Fogle "Year of Adventures"
Discovery Channel / Lonely Planet's Ben Fogle flew the L-39 in Czech Republic in early 2012: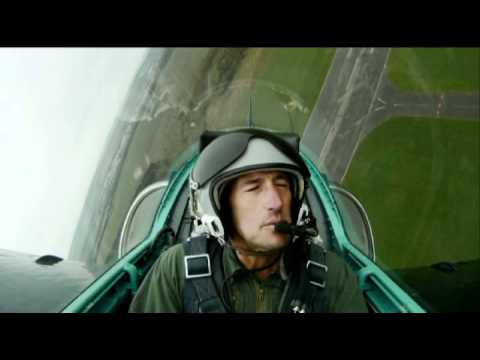 Anthony Bourdain: No Reservations – Tony in Russia:
For the Travel Channel, we welcomed Tony and his friends in Russia. Sit back and enjoy the video below: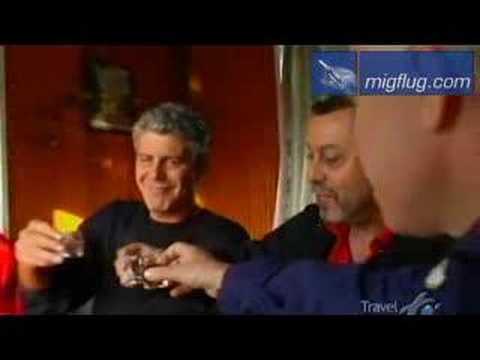 Coverage and cooperation included Television as well as print- and online-coverage.
Television:
Discovery Channel / Travel Channel: Anthony Bourdain: No Reservations
Pro7, one of Germany's major network TV: Galileo format about Supersonic flight
Salzburg TV, an Austrian regional TV station
MDR, "drei Wünsche frei"
Radio Broadcast:
Radio Regenbogen / 2. September 2007: MiGFlug offered a flight to a listener to make his dream come true
Print media:
BusinessDestinations Magazine – the UKs leading magazine for business travellers August/September 2009 issue
20Minutes, Switzerland's most widespread daily newspaper (June 2009)
Sonntag, a Swiss weekly (June 2009)
.ch, a Swiss daily tabloid (May 2009)
AeroRevue, magazine for aviation (May 2009)
Tourbillon, a magazine aiming at net high-income watch enthusiasts (May 2009)
SonntagsZeitung, a weekly sunday newspaper (November 2008)
Berliner Morgenpost – A daily newspaper of Berlin (2007)
MTU Aero Engines, company paper of the aerospace company MTU (2006)
FACTS, a Swiss news / economy tabloid format (2006)
Cockpit, a Swiss Aviation Magazine
Online coverage:
Startwerk.ch, a German-language blog about successful startup businesses
Die Welt, one of Germany's leading daily newspapers
---